Company Profile
BPI supplies all things lighting. From fixtures to replacement lamps, to sockets and lighting design. Being the light, Bulbs Plus is always on the leading edge of industry advancements and on par with ever changing regulations. We are a service company with the ability to research any hard to find bulbs.
History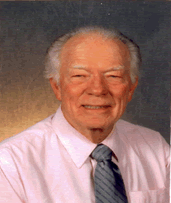 Who is Bulbs Plus, Inc.? We are an established Lighting Distributor of specialty and general lighting products. The company was started in 1975 by one man, Martin Young. Mr. Young served in the Navy and when WW2 was over, he ended up in sales for General Electric. After being relocated to Colorado he decided to go off on his own and started Bulbs Plus, Inc. by selling light bulbs out of his van. It took about 2 years before he had to move his inventory holding from his house to a commercial building and then he needed staff to help manage his accounts. Since that day Martin has expanded his business and has added knowledgeable people to his staff. Bulbs Plus Inc. had branches in Pueblo and Denver over the years.  The Pueblo location was closed in the early 1980's and now the Denver location is owned and operated by Mr. Young's youngest son, Todd.
Mission
Our mission is to provide customized lighting solutions for business at a competitive price using our experienced team of lighting experts.
Associations
Energy Star Partners
Veteran Owned Business
Accomplishments
40+ years in business
We offer volume price breaks through sourcing from over 90 vendors and counting. This allows us to consistently remain price competitive and offer the latest in lighting technology.
General Lighting – Incandescent, Fluorescent, High Output, CFL, Miniatures, HID, Decorative, LED, Internet Smart Connective Lighting, Lighting Controls
Ballast – Fulham Workorse Electronic Ballast, Sign Ballast, Magnetic, HID, LED Driver
Audio Visual – Lamps for standard and LCD projectors, Metal Halide, Xenon, Photo Lamps
Fixtures – Track, Cable, Downlights, Wall Packs, Poles, Troffer, Architectural
Emergency and Safety – Exit lights, emergency ballast, battery backup, vandal proof, photoluminescent non-electric signs
Custom Designed Projects – UL/UR listed products, DLC/ETL listed products
Plastic and Glass – Custom cut and designed globes, lenses, louvers
Medical and Scientific – Microscope, Optical, Radiology, Laboratories, Germicidal Lamps, Surgical
Free Energy Audits / Consulting
Free next day shipping in surrounding area with the ability to ship nationwide
Free lighting design
Available Net 30 Terms